Marginal Way Maine Preservation
Help Support Maine's Famous Ocean Walk
The Marginal Way – Southern Maine's amazing oceanside walk needs your help. Most of the funding for the maintenance of the Marginal Way was coming from the Federal Government. That is no longer the case. THE US Army Corp of Engineers will no longer provide funding for maintenance. You can help!
Visit the website and make a tax-deductible donation to help keep Marginal Way operating, free, and to assist in upkeep and trail improvements.
The Marginal Way Preservation Fund is a 501(c) 3 nonprofit organization with its mission to build a multi-million dollar endowment for the long-term conservation and preservation of Ogunquit's popular Marginal Way. All donations are tax-deductible to the full extent of the law.
ME Living shares the Best of Maine with New England Living Magazine. To feature your Maine business, contact us.
Marginal Way Preservation Fund
Mailing Address
Marginal Way Preservation Fund P.O. Box 1455 Ogunquit, Maine 03907
Office Location:
Dunaway Center 23 School Street Ogunquit, Maine 03907
Social Media

Beachmere Inn, 62 Beachmere Place, Ogunquit, ME 03907 | 207-646-2021
Ocean front accommodations in the heart of Ogunquit on the Marginal Way with breathtaking ocean views. Luxury suites and unique rooms, fireplaces, kitchenettes, private balconies or patios. Enjoy an on-site spa, exercise room and hot tub. Reception rooms for weddings, meetings and events. Beachmere Inn is a leader in guest services, event coordination and hospitality. A stunning location perfect for weddings, elopements, vow renewals, rehearsal dinners, bridal showers and even bachelor - bachelorette weekend getaways. Open year round. Walk to everything in town or enjoy drinks from our ocean view Blue Bistro.
Visit Beachmere Inn - Ogunquit ME
---

Ogunquit Playhouse, 10 Main Street, US Route 1, Ogunquit, ME 03907 | Downtown Box Office 207-646-5511
America's Foremost Summer Theater began in a renovated garage in Ogunquit's town square in 1933. Ogunquit Playhouse is dedicated to producing the finest shows ever to appear on Broadway stages. Visit the web site to see this years show schedule and purchase tickets online.
Visit Ogunquit Playhouse
---

Jonathan's OGT, 92 Bourne Lane, Ogunquit, Maine 03907 | 207-646-4777
Serving upscale New England cuisine, Jonathan's Ogunquit, caters to those diners looking for fresh seafood, classic European dishes, grilled steaks and more. Diners prefer Jonathan's for a romantic date night, to celebrate a special birthday or enjoy an evening of farm to table gastronomy before a show. Jonathan's offers dining, events, and concerts. Featuring local food products wherever possible and focuses on serving fresh, New England products. Jonathan's slogan has always been to #eatwell.
Visit Jonathan's OGT - Ogunquit, ME
---

Roberto's, 200 Shore Road, Ogunquit, Maine 03907 | 207-646-8130
Roberto's is committed to making every dish memorable and that feeds not only the body, but feeds the spirit as well. Delicious hardy portions that are truly crave worthy. An extensive menu of all your favorite Italian dishes cooked authentically to give you that real taste of Italy.
Visit Roberto's - Ogunquit, ME
---
WALK THE MARGINAL WAY | MARGINAL WAY SLIDESHOW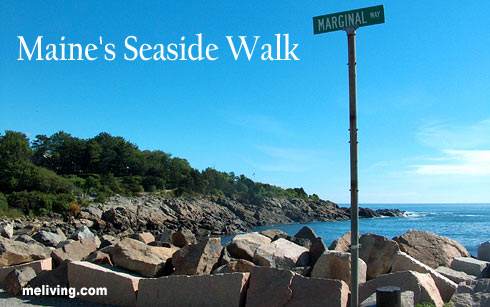 inns | hotels | resorts | rentals | attractions | dining | real estate
The Marginal Way Walking Path: A Scenic and Historic Trail in Ogunquit, Maine
The Marginal Way is a picturesque walking path located in Ogunquit, Maine. The trail stretches for just over a mile along the coastline and offers breathtaking views of the Atlantic Ocean. In this article, we'll take a closer look at the history of the Marginal Way, its founders, operations, and future, as well as the lodging options available nearby.
History of the Marginal Way
The Marginal Way has a rich history that dates back to the early 1900s. The path was initially created by Josiah Chase Jr., a local fisherman who wanted to provide his family and neighbors with a safe and easy way to access the coastline. The Marginal Way was opened to the public in 1925 and has been a beloved attraction in Ogunquit ever since.
Founders of the Marginal Way
In addition to Josiah Chase Jr., there were several other key individuals involved in the creation of the Marginal Way. Among them was Edward H. Harkness, a philanthropist and lover of nature who donated $5,000 towards the construction of the trail. Another notable figure was Harry Chase, the son of Josiah Chase Jr. who helped to maintain and expand the Marginal Way over the years.
Operations of the Marginal Way
Today, the Marginal Way is owned and operated by the Marginal Way Preservation Fund, a non-profit organization dedicated to the preservation and maintenance of the trail. The organization relies on donations and volunteer work to keep the Marginal Way in top condition for visitors to enjoy.
Future of the Marginal Way
The Marginal Way Preservation Fund has several plans in place for the future of the trail. These include improvements to the infrastructure and amenities, as well as increased educational and outreach programs. The organization is committed to ensuring that the Marginal Way remains a beloved attraction in Ogunquit for generations to come.
Maine Lodging Options near the Marginal Way
If you're planning a visit to the Marginal Way, there are several lodging options available nearby. One popular option is the Beachmere Inn, a historic inn that dates back to 1937. The inn is located just steps from the Marginal Way and offers comfortable rooms and suites with ocean views. Other options include the Cliff House Maine, The Colonial Inn, The Admiral's Inn, Sparhawk Resort, Dune's on the Waterfront, and others.
Conclusion
The Marginal Way is a beautiful and historic walking path that offers visitors a chance to experience the natural beauty of Maine's coastline. With its rich history, dedicated founders, and committed preservation efforts, the Marginal Way is sure to remain a beloved attraction in Ogunquit for years to come. Whether you're looking for a peaceful stroll along the coast or a romantic getaway, the Marginal Way is a must-visit destination.
Pet Friendly Lodging | Personals
Maine Weddings | Visit Maine Towns
SHOP OGUNQUIT MAINE GIFTS

| Photo | Title | Price | Buy |
| --- | --- | --- | --- |
| | Ogunquit (Then and Now) | $21.99 | On Sale Now |
| | Ogunquit Maine Tote Bag | $22.99 | On Sale Now |
| | Ogunquit Maine Gifts Ogunquit Maine Throw Pillow, 18x18, Multicolor | $24.99 | On Sale Now |
| | 3dRose Maine, Ogunquit, Perkins Cove, boat harbor - Museum Grade Canvas Wrap (cw_251086_1) | $22.49 | On Sale Now |
| | Womens Ogunquit, Maine Lobster V-Neck T-Shirt | $19.99 | On Sale Now |
| | Ogunquit Maine Graphic T T-Shirt | $22.99 | On Sale Now |
| | Ogunquit Maine ME Vintage Nautical Waves Design T-Shirt | $16.99 | On Sale Now |
| | Ogunquit Perkins Cove Maine USA Christmas Ornament Travel Souvenir Personalized Christmas Tree Pendant Hanging Decoration | $12.88 | On Sale Now |
| | Ogunquit ME Sailboat T-Shirt Vintage Nautical Throwback Tee | $16.99 | On Sale Now |
| | Ogunquit Maine Vintage Nautical Crossed Oars Sweatshirt | $31.99 | On Sale Now |
| | Ogunquit, Maine Lobster Raglan Baseball Tee | $23.99 | On Sale Now |
| | Ogunquit Maine T-Shirt, Coastal Town Maine Shirt | $19.00 | On Sale Now |
| | NAUTICAL Anchor Ogunquit Maine Travel Vacation T-Shirt | $19.99 | On Sale Now |
| | Ogunquit Maine ME Vintage American Flag Sports Design T-Shirt | $16.99 | On Sale Now |
| | 4 Panel ogunquit, Maine, USA maines and Pictures Canvas Wall Art Ocean Oil Painting Animal Prints City Poster Flower Pictures Home Wall Decoration for Artwork | | On Sale Now |
| | College Style Ogunquit Maine Souvenir Gift Sweatshirt | $37.99 | On Sale Now |
| | Ogunquit Maine Tonal Type Sweatshirt | $35.99 | On Sale Now |
| | Ogunquit Maine Vintage Nautical Crossed Oars Navy Sweatshirt | $31.99 | On Sale Now |
| | Ogunquit, Maine, Engraved Wood Coastal Chart Wall Art Sign, Beach House Home Decor Nautical Print, Unique & Personalized, nautical décor, Gift for him her, Coastal Living, 18 X 24, Blue | $325.00 | On Sale Now |
| | Ogunquit By-The-Sea | $14.51 | On Sale Now |
| | Ogunquit Maine Vintage Nautical Crossed Oars Tank Top | $19.99 | On Sale Now |
| | Ogunquit Maine ME Vintage Sailboat Retro 70s Pullover Hoodie | $32.99 | On Sale Now |
New England Living Magazine
Free World Mall

Country Weddings | New England Recipes
Maine Inns | Red Sox Gifts | Travel Destinations